Conrad Forest Products is pleased to announce the addition of Woodway Products to our ever expanding lines of distribution.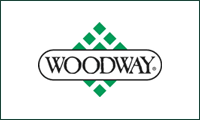 ---
Woodway lattice is available in Clear No. 1 and Better grades in:
Western Red Cedar,
Redwood,
Mahogany, and
ACQ treated Hem-Fir
Lattice panels are available in:
4' x 8',
2' x 8', and
1' x 8' sizes.
Regular lattice thickness measures nominal 1/2" at lath intersections, while Heavy Duty lattice measures nominal 1". Woodway Lattice is the only commercial lattice produced based on the Western Wood Products Association Lath Grading Rules. Custom panel sizes, spacing, specie and thicknesses are available by special order.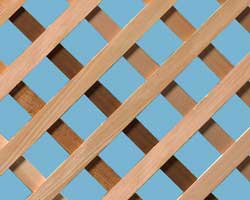 Diagonal Garden Lattice
60% shade, 2.5" nominal opening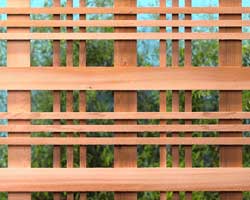 Catalina Garden Lattice
71% shade factor
Lattice Construction
Woodway Lattice is opposed-angle stapled for maximum wood-holding contact, and the angle is reversed at alternate lath intersections. Staples in Clear grades are glue-coated aluminum; all other grades use 18 gauge electroplated galvanized and glue-coated steel fasteners to resist rust and improve holding power.
Fasteners are set flush or slightly countersunk parallel to the wood grain and their points do not protrude through the face. In addition, all 4' wide panels are glued along at least 4 joint lines with industrial adhesive to improve panel integrity and strength.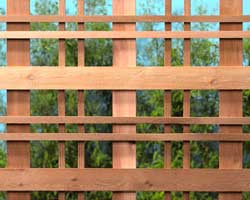 Monterey Garden Lattice
61% shade factor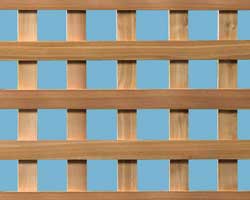 Square Garden Lattice
50% shade, 2.5" nominal opening
Lattice Patterns and Spacing
No job or application is ever the same. Spacing needs, lighting control and design preferences vary from project to project. Whether you need privacy or garden spacing in square or diagonal design, Woodway Lattice has you covered.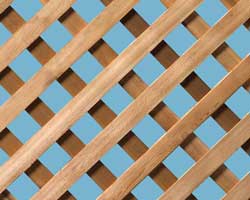 Privacy Diagonal Lattice
70% shade, 1.75" nominal opening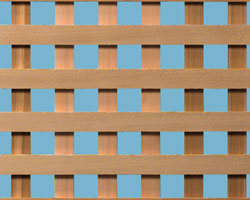 Privacy Square Lattice
70% shade, 1.75" nominal opening
Woodway Lattice is available in privacy spacing (70% shade, 1.75" nominal openings) and garden spacing (50% shade in square pattern; 60% shade in diagonal pattern, 2.5" nominal openings).