Copper Naphthenate Treatment for Utility Poles

QNAP has performance equal to or better than other oil-borne preservatives, requires no special equipment and the treated wood is not a hazardous waste, which allows for recycling or energy recovery.
QNAP is an 8% oil-borne copper naphthenate solution that is an EPA-registered, non-restricted/general use preservative also standardized for use by the AWPA (P36). The product is created from recycled copper and an oil refining by-product - making it green from the start.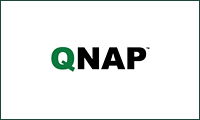 QNAP provides these benefits to the utility pole industry:
AWPA U1-11 Section 6D & P36 Standards
Disposal Options Include:

Recycle and Re-Use
Use as an Energy Source
Disposal in Approved Landfills

The Best Gaff Penetration of All Commercial Pole Preservatives Tested
Non-Conductive/Non-Corrosive
Reduced After Glow Combustion
Poles Don't Become Brittle
Less Drippage and Bleeding in Commercial Experience
Clean Handling Characteristics
Compatible with Cellutreat Borate Pretreatment