CCA-treated wood provides environmental benefits as well as decades of service.
Wolmanized Heavy Duty wood is poles, piles, timber, posts, or plywood that is pressure-treated with Arch Wood Protection's CCA preservative, to provide structural protection from termites and fungal decay. For 70 years, CCA-treated wood has been specified in a wide variety of applications; as of December 31, 2003, this wood may be produced only for listed uses. When used as recommended, CCA-treated wood is harmless to people, plants, and animals.
For residential and other applications requiring a next-generation preservative, specify Wolmanized Outdoor Wood.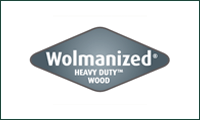 It has significant advantages over alternative building products:
Uses a renewable, energy-efficient resource
Easily worked with common tools
Clean-to-the-touch
Strong for its weight
Naturally attractive
Resilient, versatile, economical, easy to repair or modify if necessary
Treated Wood Saves Trees
And the Wolmanized brand has features not found in other brands of treated wood:
Best known, most widely used brand in North America
70 year history of safe usage
Treating quality verified by an accredited third-party inspection agency
Preferred 3 to 1 by professional builders
Backed by an international leader in wood preservation at Arch Wood Protection- a Lonza company.
How Conrad Produces Wolmanized® wood
Common species of lumber, timbers and plywood are loaded onto trams and pushed into a large horizontal treating cylinder.
The cylinder door is sealed, and a vacuum is applied to remove most of the air from the cylinder and the wood cells.
Wolman CCA preservative is pumped into the cylinder as it is carefully monitored by our computer control systems. Then the CCA preservative is forced under pressure into the wood as a result of the vacuum seal.
At the end of the process, excess treating solution is pumped out of the cylinder and back to a storage tank for later reuse. The treated wood is removed.
The Wolman preservative undergoes a chemical reaction and becomes "fixed" in the wood. It is highly leach-resistant; that's why Wolmanized wood lasts so long. And when your wood is treated by Conrad Wood Preserving, you know you are getting the highest quality treating services.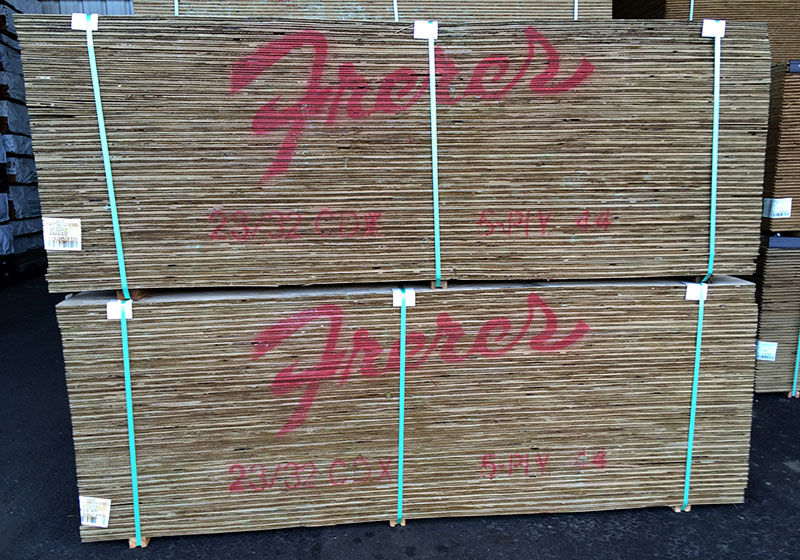 What is the best choice for a specific project?
Different applications require different amounts of preservative.
Retention: amount of preservative retained in wood after treatment, measured in pounds per cubic foot.
Application
Required Retention* (pcf)

LUMBER, TIMBERS and PLYWOOD

Above Ground
0.25
Ground / Fresh Water Contact
0.40
Salt Water Splash
0.60
Wood Foundation
0.60
Salt Water Immersion
2.50

PILING and COLUMNS

Structural Poles
0.60
Foundation / Fresh Water
0.80
Salt Water Immersion
2.50
* Standards of the American Wood-Preservers' Association.
The retention or appropriate end use is indicated on a label or ink stamp.
AWPA Listed Uses for CCA Treated Wood
In accordance with the label on CCA preservative, CCA treated wood may be produced for the following uses as referenced in the 2001 AWPA standards:
| | |
| --- | --- |
| C2 | Lumber and Timber (for Salt Water Use) |
| C3 | Piles |
| C4 | Poles |
| C9 | Plywood |
| C14 | Wood for Highway Construction |
| C16 | Wood Used on Farms (Poles, Piles and Posts Used as Structural Members, Fence Posts, and Plywood) |
| C18 | Wood for Marine Construction |
| C22 | Lumber and Plywood for Permanent Wood Foundations |
| C23 | Round Poles and Posts Used in Building Construction |
| C24 | Sawn Timber Used to Support Residential and Commercial Structures |
| C25 | Sawn Crossarms |
| C28 | Structural Glued-Laminated Members and Laminations before Gluing |
| C30 | Lumber, Timbers and Plywood for Cooling Towers (2002 Book of Standards) |
| C33 | Structural Composite Lumber |
| C34 | Shakes and Shingles |
A detailed study recently conducted on the environmental suitability of CCA- treated marine piling showed that the leachate from treated piling caused lower mortality among the sea bottom creatures than the leachate from untreated controls.
Click here to review a study titled:
Anticipated Environmental Impacts from the use of Chromated Copper Arsenate (CCA) Treated Wood in Aquatic Environments
We also receive questions about the use of pressure treated wood in raised bed vegetable gardens. Various universities have studied CCA-treated wood in agricultural applications and found no indication of problems. Please read the study conducted proving CCA-treated lumber is safe to use in your garden.