Conrad Forest Products introduces a single product to solve the biggest issues facing the building industry today... the devastating effects of moisture, mold and wood destroying insects.
---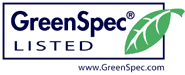 For most homeowners a home represents their most important investment and tangible asset. To insure that the wood components utilized in the building of their home are protected from fungal and wood-destroying insect infestation, they should specify BluWood for all framing lumber, trusses and sheathing components. Only then can they be assured that their wood components are protected from potentially costly and damaging wood-destroying insect and fungal infestation problems before, during and after construction of their home.
Now you have a choice... the right choice... BluWood.
BluWood's State-Of-The-Art Infusion Film Process:
BluWood is a preconstruction, factory-applied, two part wood protection system. BluWood contains DOT and is applied to protect the wood from fungus and wood destroying insects, including Formosan termites. Each wood component is completely encapsulated with the BluWood Infusion Film to provide controlled topical and subsurface absorption. Mandatory quality control procedures, continuous monitoring, permanent record keeping, scientific testing and third party inspection are used to insure the highest quality standards.
What Materials Can Be Protected?
The two parts of the BluWood System can be applied to all wood framing, roof and floor trusses, plywood, OSB sheathing, beams and rafter components. BluWood lumber can be sawed, nailed, painted or adhered just as untreated components can so workers don't have to handle it any differently on the job site.
Prevent Construction Delays
Because BluWood is factory applied, the wood components arrive at the job site all precoated and ready to go. This helps builders avoid costly construction and inspection delays.
The Importance Of Precise Moisture Control
Protection against excess moisture goes a long way towards protecting wood inventories. The BluWood Infusion Film provides a water repellant, semi-permeable vapor film that interlocks with the wood fibers in the substrate, which limits moisture absorption. This precise moisture control now allows wood component suppliers and builders to store BluWood components unprotected from the elements for up to six months.
The War On Termites
The incidence of infestation and damage by fungus and wood destroying insects can increase when materials are left unprotected. BluWood contains a borate solution with proven insecticidal / fungicidal properties, providing resistance to costly damage by wood ingesting insects, including Formosan termites. Typically when building a home only a small percentage of wood components are protected from wood destroying insects (termites). BluWood can expand this valuable protection to include all of the wood framing, trusses, rafters, and sheathing components utilized to build a home.
BluWood™ is a powerful solution. Building components are engineered to resist the devastating effects of moisture, mold, and wood ingesting insects on wood. BluWood components are the result of a precisely controlled coating that is applied to all surfaces of wood components.
BluWood is a factory applied, two part system developed by highly respected chemists. The first part is the Infusion Film. The state-of-the-art Infusion Film totally encapsulates wood substrates to form a water-repellant, vapor permeable film, which controls the moisture absorption capabilities of wood while allowing moisture vapor to escape naturally. The wood continues to breathe, which helps maintain normal moisture levels. The Infusion Film is also treated to resist mold growth on the dried surface of the film.
The second part of BluWood is DOT, a proven fungicide and insecticide, providing exceptional resistance to fungi and wood ingesting insects, including termites.
How BluWood Works
Factory Applied Application
The two parts that comprise the system are applied precisely to all six sides of the approved substrates using a specially engineered Infusion Film process.
Vapor Permeable Barrier
BluWood's Infusion Film allows trapped moisture within wood to escape, and keeps external moisture from seeping in, creating the optimal moisture balance.
Continued Penetration
BluWood's Infusion Film ingredients continue to migrate below the topical surfaces after initial treatment application for sub-surface protection.
Cellular Bonding
As it penetrates, BluWood's Infusion Film bonds with wood fibers at the cellular level.
The Infusion Film reduces the rate of vapor transmission from within the wood. The end result is a better conditioned board with less curling, splitting and cupping. The Infusion Film is treated to prevent mold growth on the dried surface of the film.
BluWood Approved Uses
BluWood components can be used in building the following structures:
Residential Single & Multi-Family
Light Commercial
Factory Built Systems & Structures
Approved Interior, Above Ground, Weather Protected, Covered Structure, Air or Kiln Dried Wood Components:
Framing
Studs
Roof & Floor Trusses
Rafters, Beams, Joist & Headers
Engineered Wood
OSB
Plywood - Roof, Wall & Floor Sheathing
Molding, trim & Millwork
Approved Exterior, Above Ground, Air or Kiln Dried or Pressure Treated Components, that will upon installation and thereafter be further protected from the weather with a quality exterior grade paint, stain or sealer recommended for exterior wood surfaces:
Wood/Composite Siding
Fencing
Columns
Molding & Trim
Window & Door Components
Deck & Stair Parts
Log Home Wood Components
Approved for application to wood components that have been treated with any of the following:
CCA
Thompsonized (after 60 days weathering)
ACZA
Borates
CA-C
Air or Kiln Dried Wood Species:
Southern Yellow Pine
Hem-Fir
Spruce-Pine-Fir
Douglas Fir
White Wood
Most Soft & Hard Wood Species
Frequently Asked Questions
More Information